Intelligent Storage Equipment
With the rapid development of Internet technology, the logistics and warehousing industry has gradually entered the unmanned and intelligent, in order to adapt to faster international industrial development, reduce labor costs, improve storage efficiency and accuracy of goods distribution, fully automatic warehouse is constantly upgrading. Successfully entered people's field of vision. Among them, lLOGISLIFT has become a leader in the logistics and warehousing industry with high standards of automation equipment operation and information dispatch.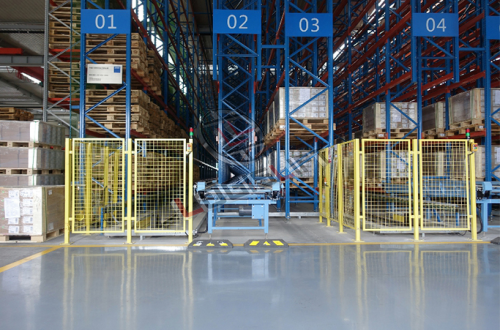 In the fully automatic warehouse, except for hardware facilities such as stacker and three-dimensional shelves, the configuration of software facilities such as operation control systems can better reflect a brand's technology. The LOGISLIFT automatic three-dimensional warehouse adopts computer and bar code technology in management. Through advanced control, bus, communication and information technology, the integrated logistics is carried out to the end. The WMS warehouse management system based on RFID technology, LOGISLIFT automatic three-dimensional Based on the traditional warehouse management system, the warehouse combines the most advanced RFID (electronic tag) to realize real-time import and export, inventory control and delivery, and the information is highly visualized and accurate.